The Drop Daddies were invited to play at an auction to benefit the learning fund at Twin Creeks Elementary School.  All our kids go to Twin Creeks except for Ian's who attend Coyote Creek a few miles away.   (Sure are a lot of Creeks around here!)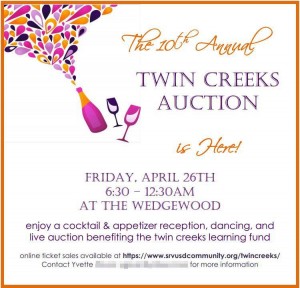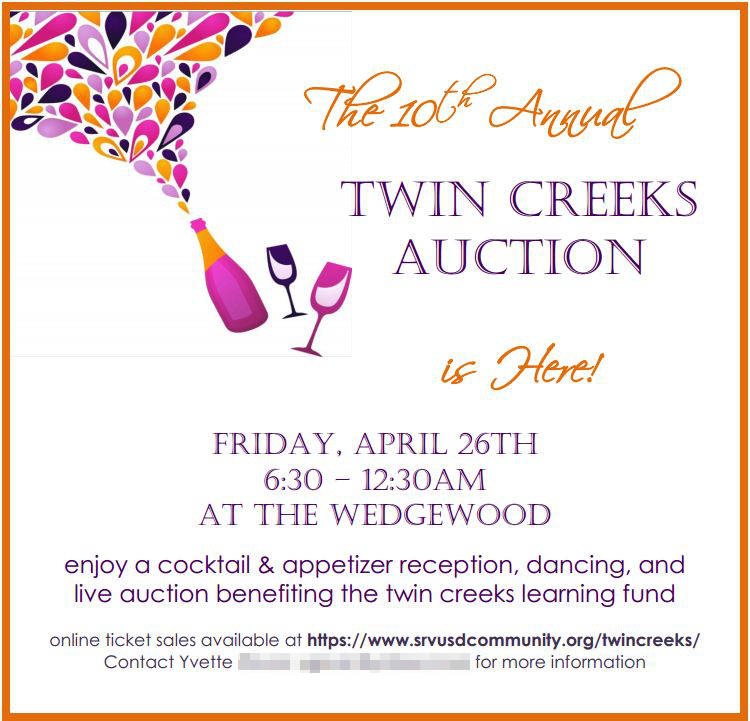 This would be the first gig with all six of the Daddies on stage together.  We hauled in a ton of gear, and amazingly it all worked, unlike last time.
We played in a large banquet room, to a crowd of 150+ guests.  Everyone was dressed to the nines, the drinks were flowing, and wallets were opened vying for all kinds of sale items, ultimately raising tens of thousands of dollars for the school.
Between sets, during the raucous live auction, the Drop Daddies were auctioned off as part of a ladies-only party package that sold for $50 a ticket.   More news on that in June.
As we started the second set, Gary and John discovered that having hurricane-force conversations over the din is not the ideal method of warming up to sing.  Our voices were shot, and we had to cut out a couple of our more challenging tunes (like Life Is A Highway).    Lesson learned.
Nevertheless, it was a rockin-good evening!   The kids were with babysitters, we were freakin loud, the dance floor was packed,  and a good time was had by all 🙂
Our set list:
Set 1:
Red Hot Chili Peppers – Under The Bridge
311 – Amber
Young Rascals – Groovin'
John Cougar Mellencamp – Pink Houses
Weezer – Say It Ain't So
The Black Keys – Lonely Boy
Set 2:
The Romantics – What I Like About You
The James Gang – Funk #49
Neon Trees – Animal
Doobie Brothers – Long Train Runnin'
Jimmy Eat World – The Middle
Foo Fighters – Learn To Fly
Modern English – Melt With You