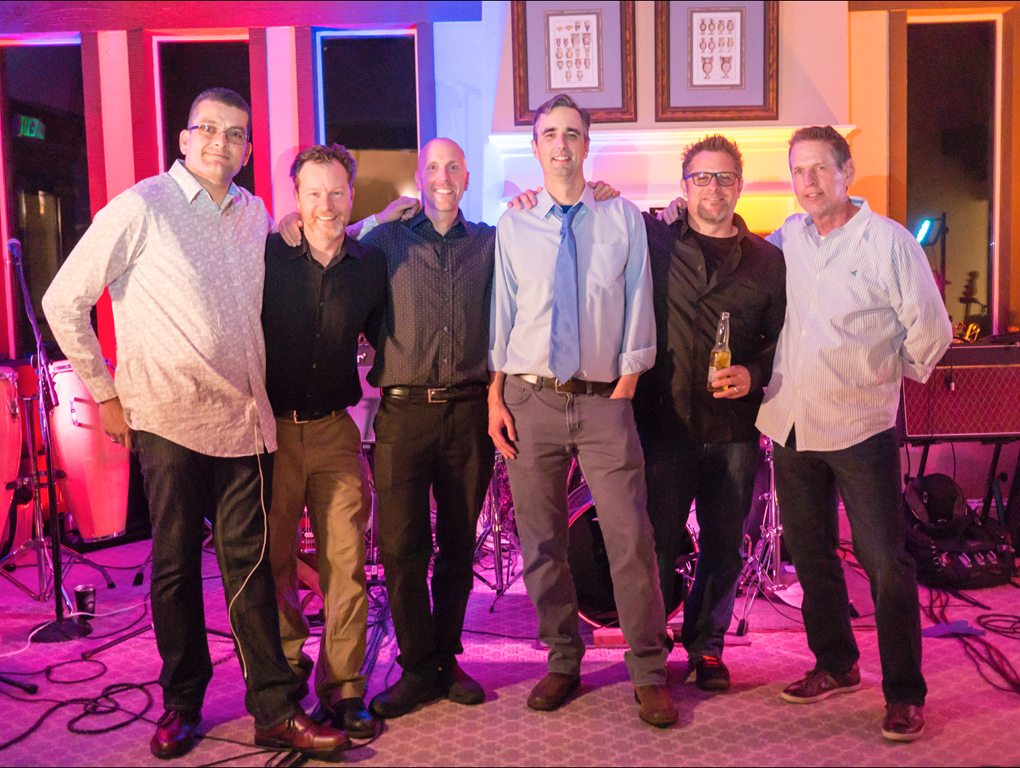 The Drop Daddies are a cover band from San Ramon.
We've been playing parties and events throughout the Bay Area since 2012.
Our shows feature party music that Boomers, Gen Xers, and millenials will all recognize, including radio favorites from vintage sock hop classics to current hits.
All the Daddies have deep ties to the San Ramon community and day jobs as professionals in fields as diverse as computer programming, air traffic control and gerontology.